Traveling enthuse people and is one of the best pastimes. The key purpose of traveling is to let you free on this journey. It is time to collect memories.
What is budget or cheap travel?
Travel is one thing that people believe goes beyond their capacity. Traveling is a venture, and so travel is cheap. Even if you are rich, considering budget travel is fun.
Here are some tested tips to plan budget travel:
Plan- Spontaneous traveling is fun, but it may require more luxury money, and time to spare. Traveling cheap or on a budget is best as you plan. No need to plan an itinerary for every hour, but it is necessary to have an idea of the time you will spend in each country or city. Planning includes a few unexpected expenses.
Off-season– Traveling off-season is one of the best ways to travel cheaply. It is ideal to travel before or after the best seasons of your intended destination. The off-season ensures you enjoy a great trip. Known as 'shoulder season,' the burden will be less on your shoulders.
Fly smart- Travel on weekdays and book return tickets before you start. Airline's flight seat booking in advance ensures low cost. Fly economy, and no matter, how the business class looks, you need not upgrade. Look for airlines offering budget travel and saving money.
Accommodation – Look for hostel dorm rooms or share a room dividing the costs. Look for practical choices to stay in an apartment or a local person's house. Reach out to people, some long-lost school friend or cousin, the right time to catch up and stay. However, do not stay free, do something suitably right.
Proper packing– Bring everything to avoid shopping on the way. A pair of jeans, waterproof jacket, warm hoodie, shoes, etc. Check the destination place and pack accordingly.
Public transport– Trains and buses favor cheap travel over planes. Overnight train traveling means you save the cost of a one-night hostel stay.
No overspending– Visit the supermarket for cheap lunches or a local fresh food market. Wander around before settling for a dinner spot. Pick the place to eat that suits your waistline and wallet. If possible, cook for yourself and save some money.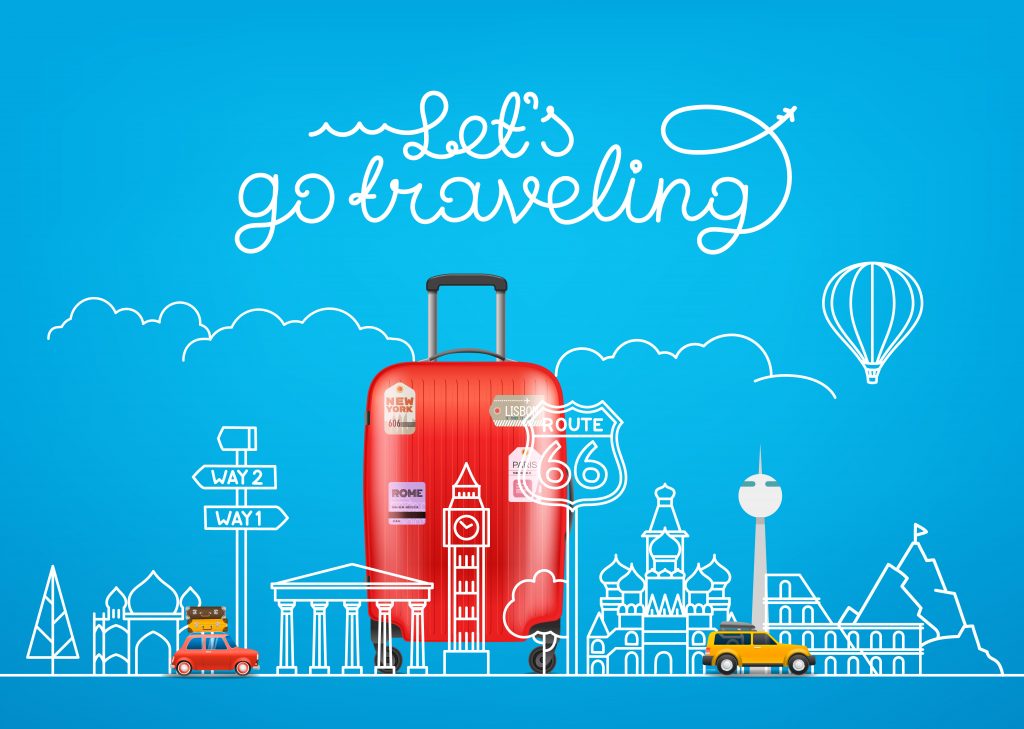 What is to be on Budget Travel –A GUIDE?
Budget travel requires you to look for cheap travel options. Money is required while traveling, and learning to spend involving a careful itinerary helps minimize unwanted expenses.
Start with:
Budget transportation– The destination decides your travel budget. Note major transportation costs; look for economical and convenient options. The cheapest option alone is not the consideration. You should see your convenience.
Budget accommodation– Check for accommodations on the internet, for hostels, shared options, or budget-oriented hotels. Ensure the accommodation comes with at least one meal. Consider hostels with kitchen options.
Budget Activity– Roaming around the destination involves participating in activities. There may be entry fees and it is not harsh on your wallet. Take your call; do not focus on cheap travel to tighten your budget at all times. A few mementos will not matter much but buy within the limit.
Eating Out– The exact food expenditure figures are hard to estimate. Use the best judgment to arrive at the food budget. Check for rentals featuring attached kitchens. It helps fix occasional dinners and breakfast that saves the best cost.
Budget Travel
Getting around within budget gives the best feel. It may include a few good options, such as Walking. An ideal way of getting around the city is on foot, and consider going on free walking tours.
Hiring a two-wheeler is one of the best traveling options. Bike rentals are cost-effective for budget travel as the best economical option and ideal for efficient traveling.
Hitchhike. It is ideal to save money. Solo or couples may consider hitchhiking. Some may ask for a minimal amount. However, the other transport modes include cycling, public transport, student discounted options, sharing cabs, etc.
Budget Travel Stay
Accommodation cost is the major cost. There are budget travel options to accommodate:
Hostels– It is apt for budget travelers, and the dormitory-style works on sharing mode. These hostels offer lockers, Wi-Fi, and more amenities. Consider your travel needs
Airbnb– These are also cheaper options. Airbnb offers are real grab-on offers, saving hundreds.
Couchsurfing– Stay with some locals and enjoy their culture. The online portal caters to travelers over the globe. It is mostly free; get your host some gift as a goodwill gesture.
Hospitality exchange– It is almost the same as Couchsurfing, but the accommodation is for a benefit provided in exchange.
Stay with friends– Ideal to stay with relatives or friends. It is a good option, and if you have the same wavelength, it will be awesome. However, remember not to prioritize your privacy.
Budget Travel Food
Look for street food of decent quality in a hygienic environment and consider authentic local cuisine. Self-catering is one of the options. Go for local food, it works cheaper. Supermarkets are affordable food options. If a kitchen is available, you can cook food and ready- to-cook foods and save on them.
Avoid being choosy about food, but ensure good quality food. Eat at the right time; do not skip your breakfast, meals, or dinner. Drink water regularly to stay hydrated. Say no to big restaurants and crowded places to eat, as you will waste time and money.
Summary
Budget travel helps keep expenses low. You can earn money while traveling. It is to reduce expenses and honor your traveling via cheap affordable options. Eating cheap does not mean eating poor-quality food.
Conclusion
Traveling is like meditation. The less you spend, the more you can travel. Sticking to traveling cheap allows stretch money and to keep going. You can opt to travel by city buses and trains. It is a cheaper option. You get to know more about the country, lifestyle, and culture.
How about considering this budget travel guide and stepping out into the world to explore?